¿Quieres aprender español? ¡Muy bien! But what's the best way to go about it?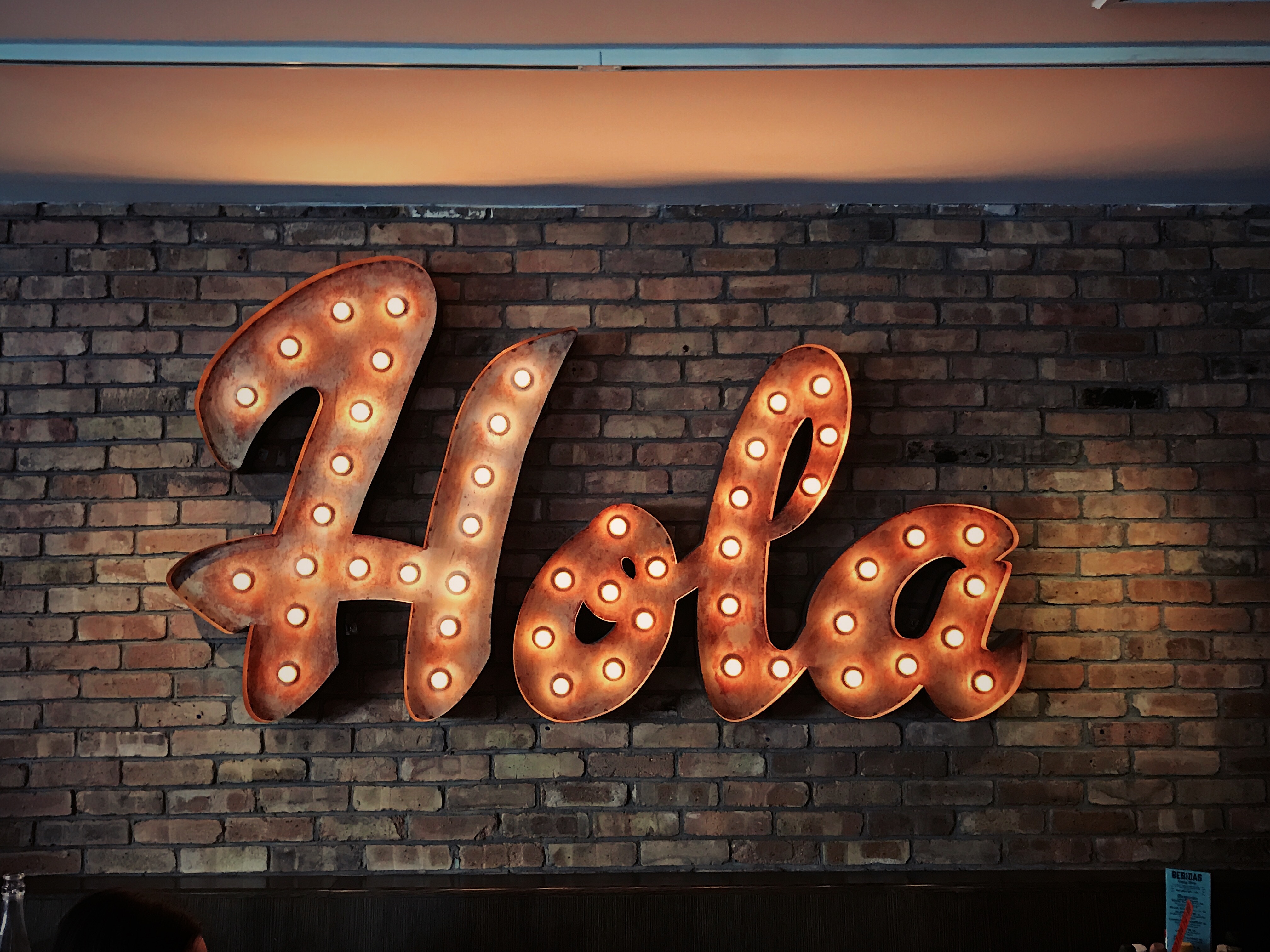 Take a Global Approach: Focus on the 4 Skills Equally
Ever had a teacher who grills you on grammar but never gives you a chance to practice speaking Spanish? I've known a few of them in my time and I don't just mean my time as a student!
In the past, learning a language was very much so a grammar-focused affair. It was all about hitting the books, learning the rules, and conjugating verbs. The problem with this type of approach is, you don't develop the 4 skills across the board.
What are the 4 skills?
Reading

Writing

Listening

Speaking
We can group them into 2 categories: receptive skills (passive skills which you need to receive and understand language e.g. reading or listening) and productive skills (active skills which you need to produce language e.g. writing or speaking).  
Naturally, we tend to favor certain skills over others. But usually, the most difficult for students are speaking and listening. So, a grammar-centric approach creates a problem since it heavily favors writing over the other skills, in particular, listening and speaking.
It's also why a lot of long-time learners just don't feel comfortable when it comes to speaking. They've never had a chance to practice.  
So, when you learn any language, try to dedicate equal time to practicing the 4 skills: reading, listening, writing and speaking. With that in mind, let's look at the best ways to learn Spanish!
Immerse Yourself 
Immersion has to be one of the best ways to learn Spanish (or any language for that matter). If you have the opportunity to live or study in a Spanish speaking country, go for it! Choose a town or country where you're not likely to have a lot of opportunities to speak in your first language and to really make the most of it, be sure to befriend a few locals (foreigners are fine, too) who you can speak Spanish with.  This is key! I know, it's uncomfortable but it's worth the effort. You'll make some amazing friendships and your Spanish will be much better for it too.
If moving abroad is unrealistic, travel is another good way to immerse yourself. However, the same applies, whenever possible, make sure you are speaking Spanish. Yes, you might feel a bit silly. Yes, you will make some mistakes and there will be misunderstandings. I will sheepishly admit I once referred to my backpack (mochila) as black pudding (morcilla) but I can laugh about it and I will never forget the difference now.  
As a last resort, I often jokingly tell my students they should date someone who speaks English. I say jokingly, but it's seriously good advice. I have my Venezuelan ex to thank in part for how good my Spanish is these days.
Make it Relevant
Your attitude towards learning Spanish makes a big difference in how quickly you pick it up. You're obviously pretty enthusiastic since you're reading this, so let's talk about another way to motivate and make learning easier – keeping things relevant. It actually makes remembering new vocabulary and expressions easier too. If you're not interested in cars and you can't drive, why bother wasting time learning the vocabulary for different car parts? I'm not saying skip all the grammar, I'm just saying focus on topics that are likely to be useful in the future. Read about topics that interest you, listen to podcasts that are relevant to your work or dedicate time to learning expressions that are necessary for day to day interaction.
Keep it light
It doesn't all have to be textbooks, grammar, and doom and gloom. Find ways to make learning Spanish fun. Listen to music in Spanish. Watch TV or movies in Spanish. Cook a Paella from a recipe written in Spanish. You should allocate some time to practicing your  Spanish every day but that doesn't mean you have to study every day. You want to enjoy the process after all. Between the Internet and smartphones, we have all the resources we need at our fingertips - language learning apps, games, music, videos, news, articles, the possibilities are endless. Find something fun that works for you and motivates you.
Be disciplined
Practice. Every. Day. The key to making progress with languages is dedication. Spanish is no different. Really want to make progress? Then you need to be disciplined. Taking classes is a good way to give some structure to learning a language but equally, you can't expect to magically learn Spanish just from sitting in a classroom and absorbing what your teacher says. You also need to spend a little time every day practicing. That could be speaking to yourself in Spanish while you wash the dishes, listening to some music in Spanish on the bus ride home, or practicing vocabulary with a flashcard app but you need to do something. Be consistent and you'll be amazed at how much you advance in your studies.
All set to start learning Spanish? Wondering how long it'll take you to dominate Spanish? Read our blog post about it here.